Covid-19


Management System
Make your COVID19 management easier and smooth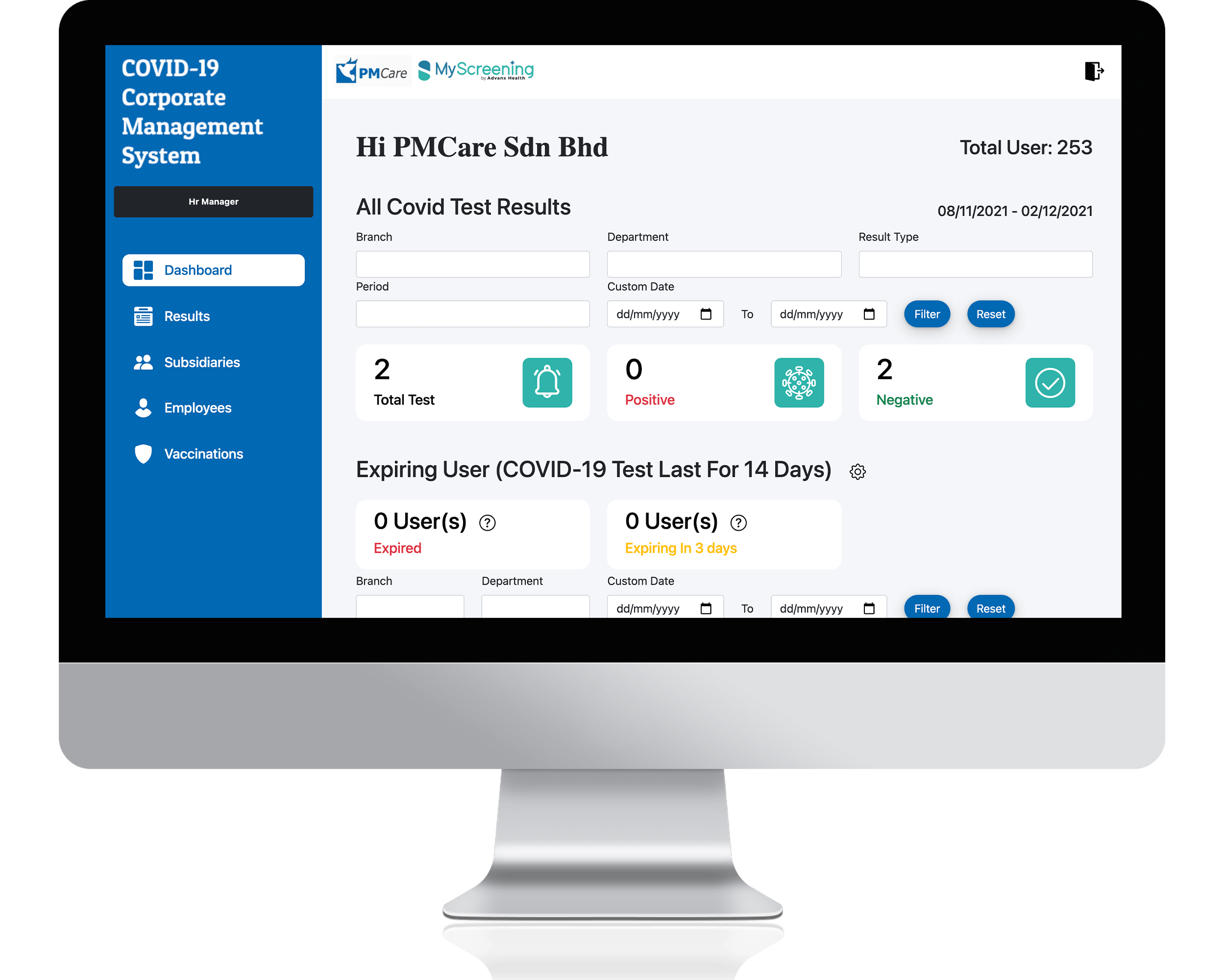 Let PMCare SimplifyYour

Covid-19

Monitoring Process
Comprehensive
Monitoring in One System
Monitoring Vaccination Status
Monitoring PCR/RTK Test Result
Monitoring Home Test Result
Convenient Monitoring Management
Clear Dashboard View
Get Notification on booster shot
and regular COVID-19 test
Easy Result Upload
Process
Bulk Upload Function
User Friendly Upload Portal
Smooth Data Reflection from
staff app to HR Portal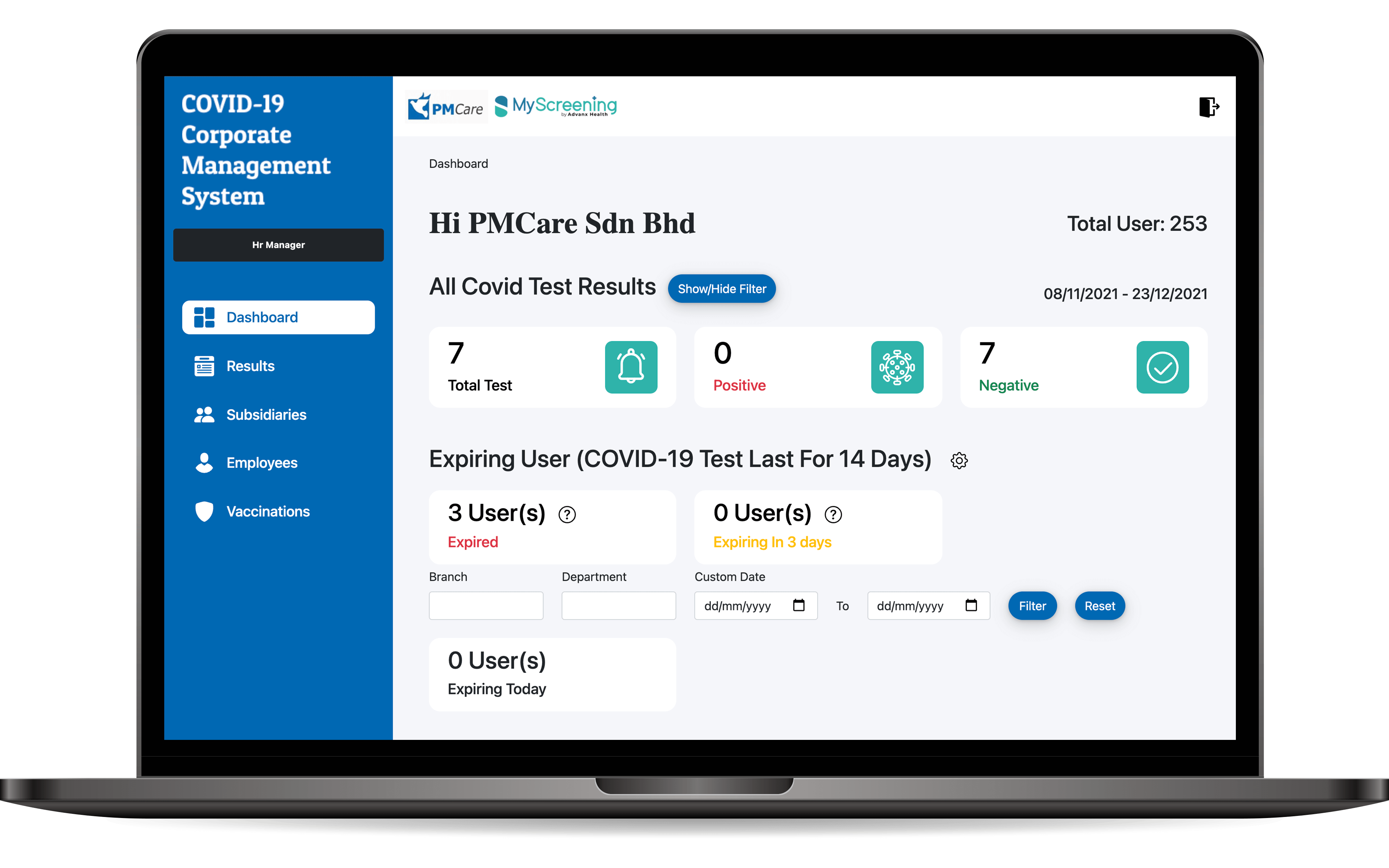 Monitoring COVID-19 Test Result
HR can monitor test results for PCR/RTK/Home Test using our system. Any future test arrangement can be notified accordingly.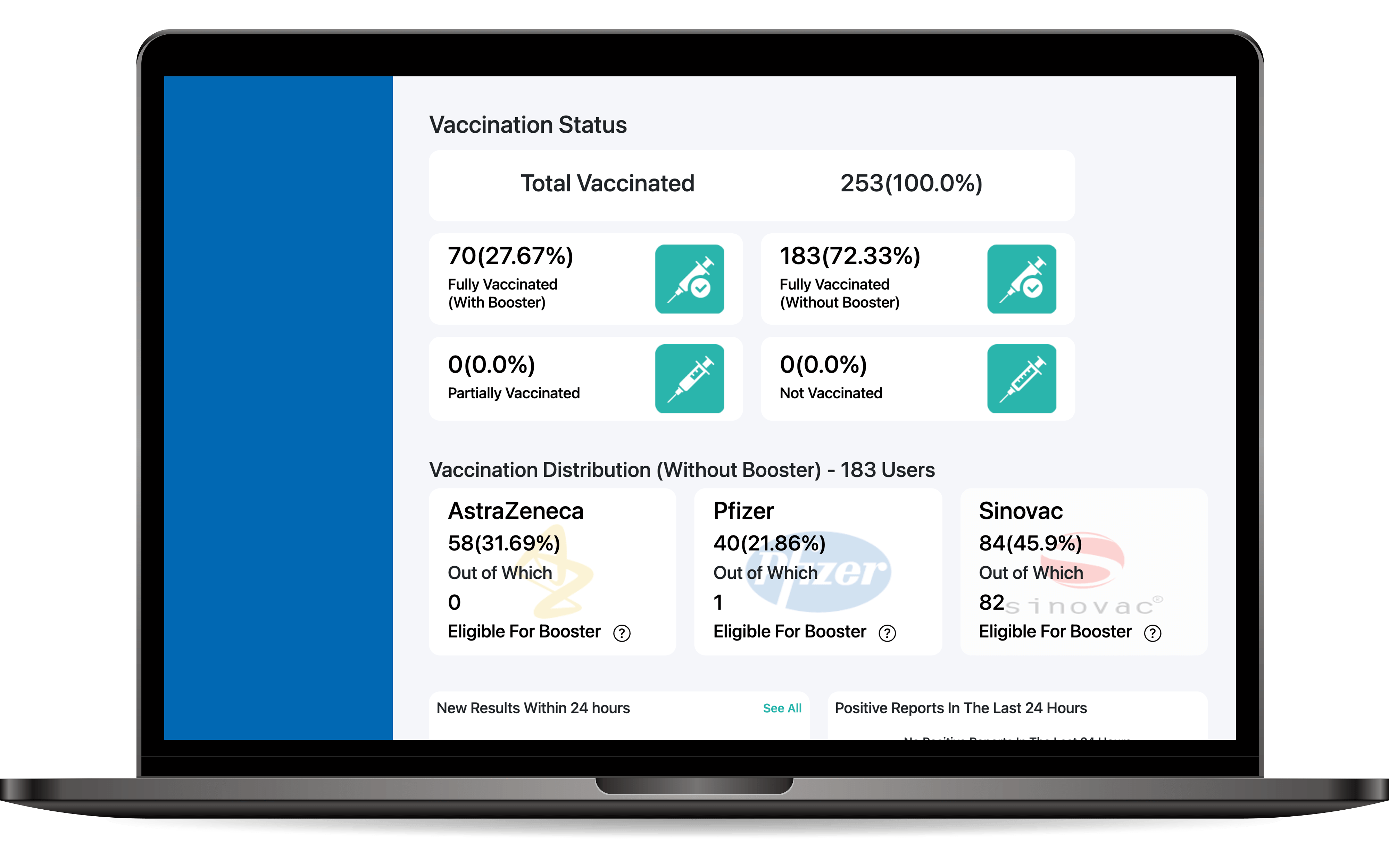 Vaccination Status Monitoring
You can timely monitor Vaccination Status for all your staff. Do you know who has done booster shot? You can track from here.
Notification for COVID19 Test &
Booster Shot
You will be notified with list of your staff who is required to do COVID-19 test and eligible for the booster shot. No more headache using manual tracking!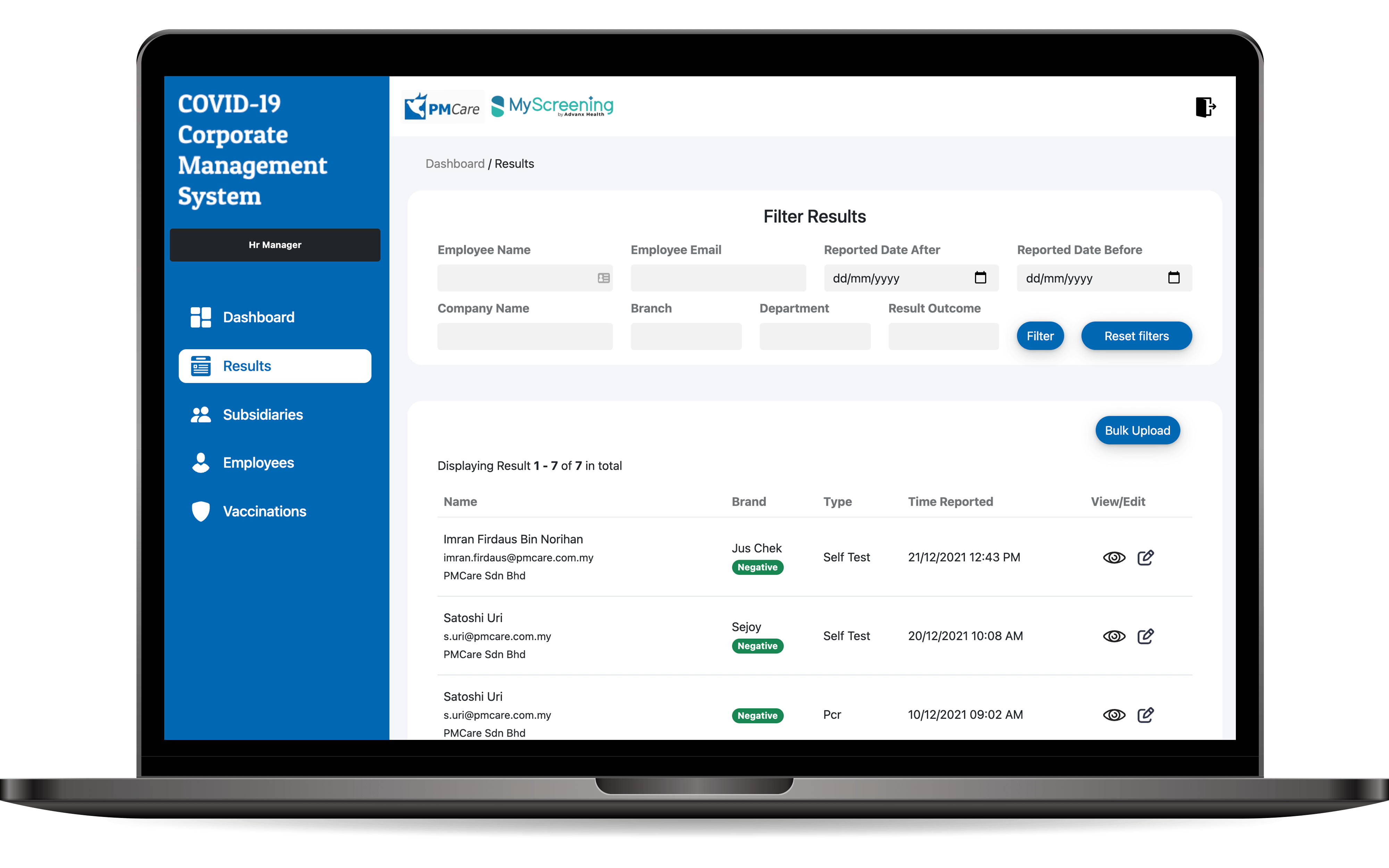 Easy Bulk Upload Function
Membership info and test results can be uploaded seamlessly via Bulk Upload Function. It makes your work easier and more efficient!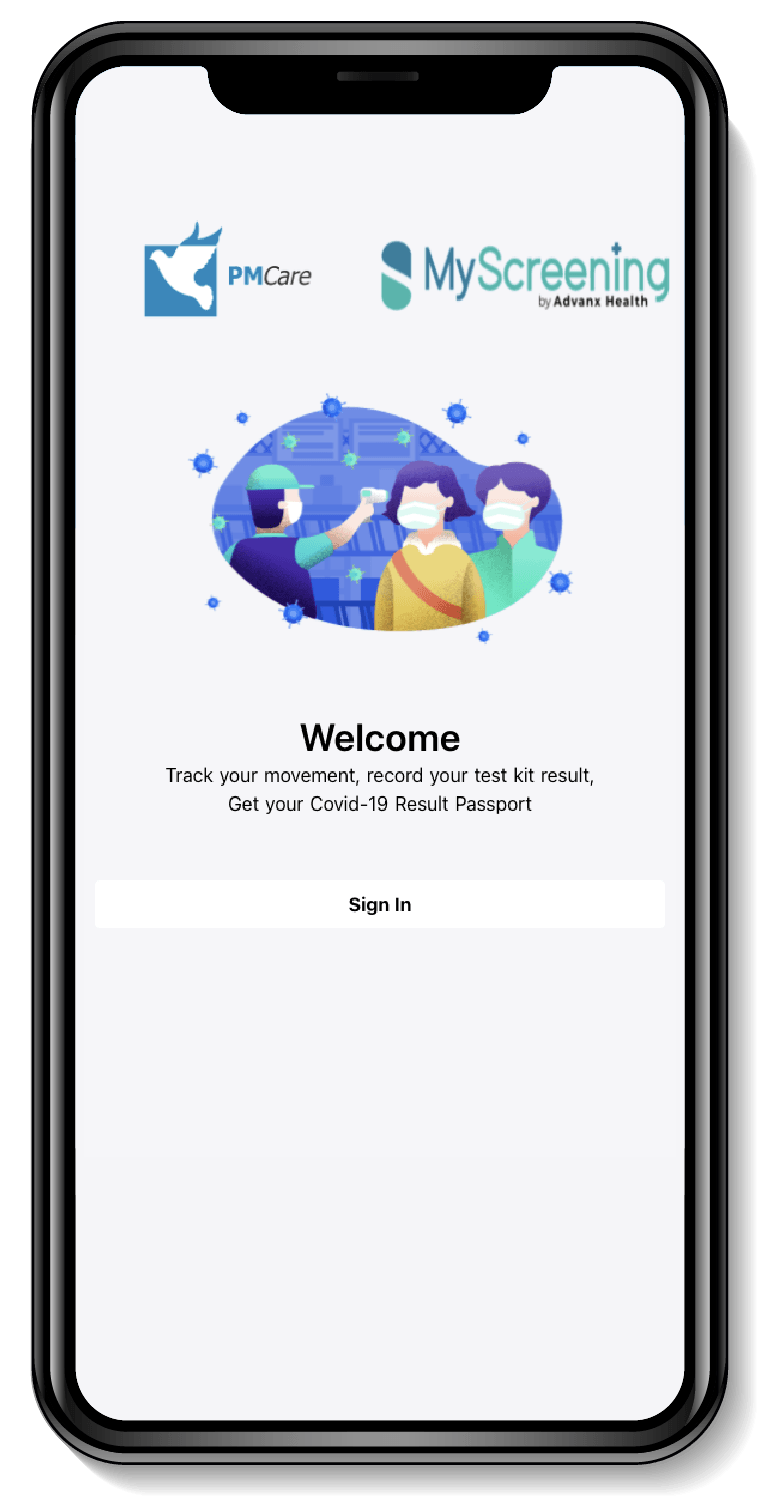 Home Test Result Upload
Employees can upload the home test result via our application. They can attach the result, select the brand and test result, and just upload it.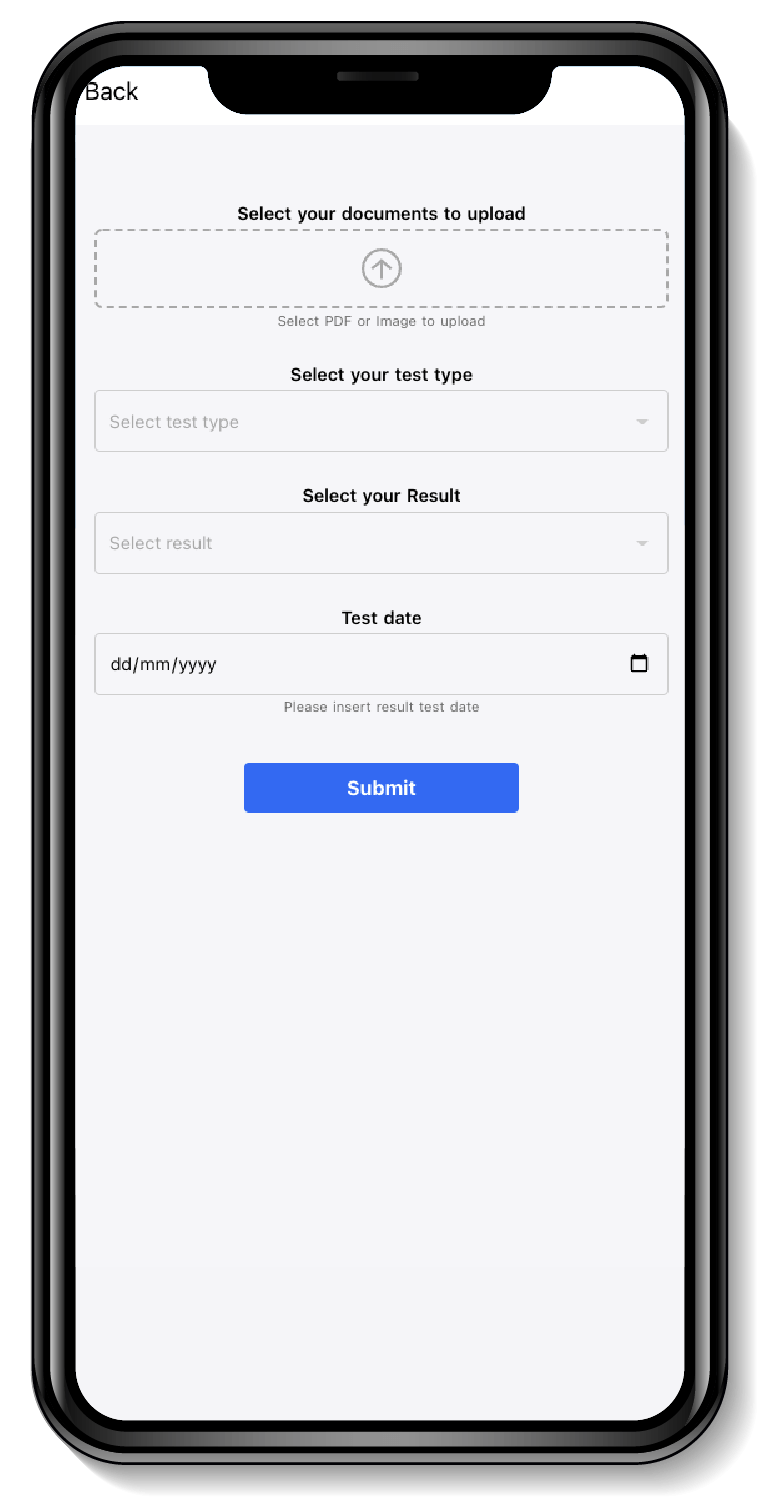 Professional RTK/PCR Test Result Upload
Employees can upload the test result done by the professional too. Just attach the certification of the test result via our application and reflect to HR portal timely.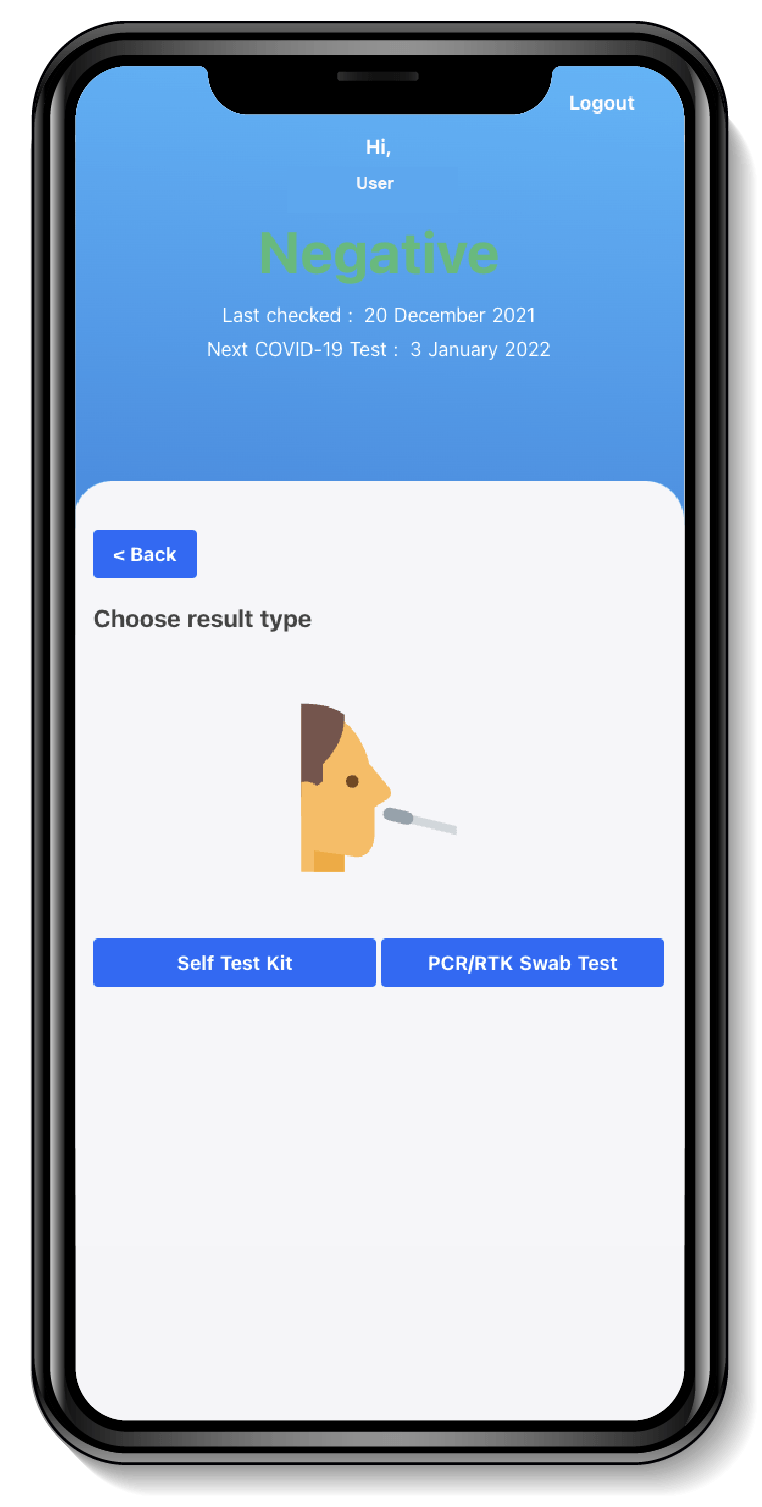 Test Result History Monitoring
Employees can track the test history through our application.
Let's track it for your health and workplace safety.