PMCare Self-Care Zone in Collaboration with InBody Asia-Malaysia
In Malaysia, the rising health-related issues and problems faced by the corporate workforce currently is the ever-increasing cost for medical treatments, the influx of chronic illnesses, and the continuation of an exceptionally unhealthy lifestyle of business professionals. These core issues, especially when combined simultaneously, presents a major challenge for the corporate workforce as they struggled to lead a healthier lifestyle and improve their health consistently over time.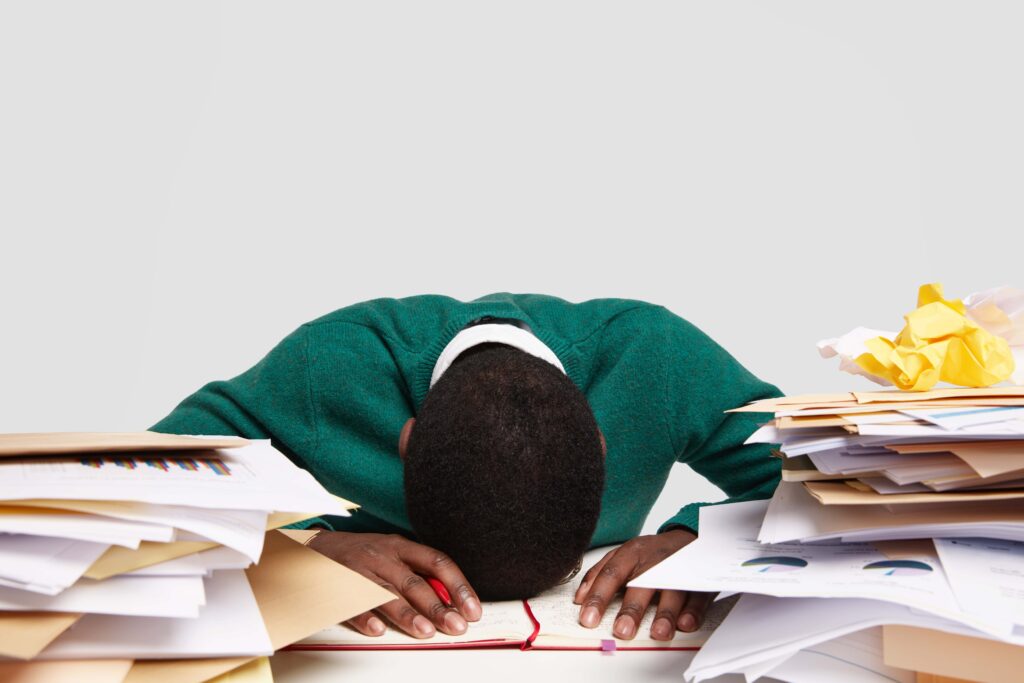 Adding fuel to the fire is the unavoidable busy schedules of their professional career, which gives them no time to exercise or focus on their health, which makes the issue significantly worse for all parties involved.
PMCare and InBody sought to address these issues by…
finding a creative way to administer and empower the concept of self-care among the corporate workforce.
In order to do this, they must find a way to strike just the right balance in order to counter-initiate the increasing cost for medical treatments, influx of chronic illness, and continuation of an unhealthy lifestyle.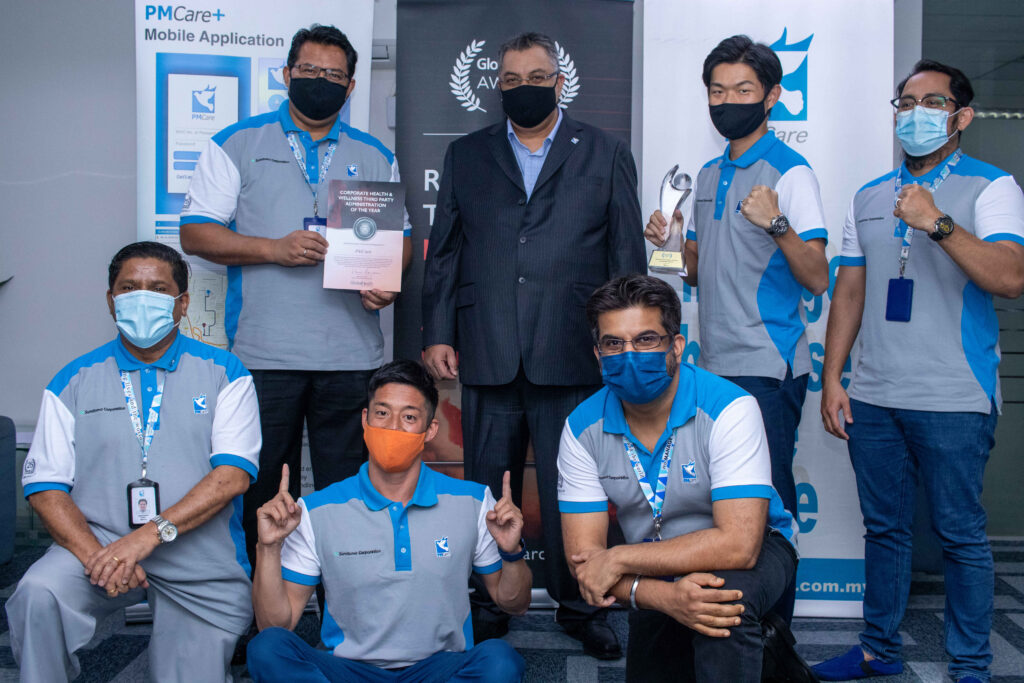 PMCare Sdn Bhd was awarded as the Best Corporate Health and Wellness Services Third Party Administrator of the Year 2020 by Global Health APAC Wellness Awards 2020!
Enter the Self-Care Zone!
A product of an intellectual collaboration between PMCare and InBody as the primary solution to address the health-related issues faced by the corporate workforce. With this initiative, PMCare and InBody sought to support Malaysia's transformation in cultivating a healthier lifestyle and becoming a renowned Vibrant Living Nation.
What is the Self-Care Zone?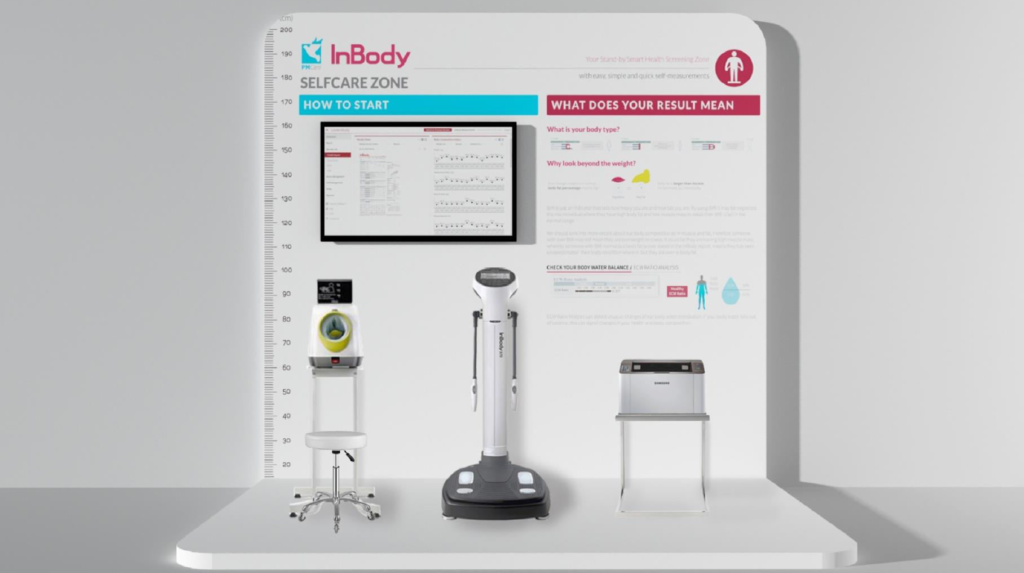 The Self-Care Zone is a special area equipped with InBody proprietary state-of-the-art health devices that enables employees to track their health parameters such as heart rate, muscle mass, fat percentage, and skeletal weight. The devices are also integrated with the InBody Mobile App that streamlines the measurement records on the devices with an internal data system, which can be used by employees to monitor their health parameters and track any improvements from time to time.
Therefore, the Self-Care Zone is a great catalyst for the corporate workforce to encourage and empower their employees to adopt a healthier, active lifestyle. Serving as the main health empowerment area of any corporate office, it provides the right atmosphere and environment for employees to take a more active control in the management of their personal health.
Launching of the Self-Care Zone at PMCare's Office on the 9th April 2021
The opening ceremony was officiated by the Chief Operating Officer of PMCare, Mr. Kamal Aryf, and was joined by Mr. William Chung, the Business Development Manager of InBody Asia.
The launching ceremony also saw the introduction of the 8 Week Challenge, in which employees of PMCare would embark on a self-care journey to improve their health parameters in two months. This event was supported by the Corporate Health & Wellness Services from PMCare. Futhermore, it was through this event that the first ever Self-Care Zone was installed in a Malaysian office.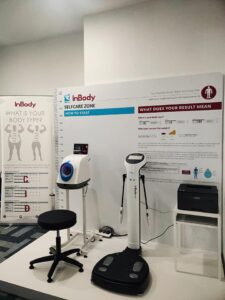 The Self-Care Zone was launched and installed at PMCare's office in Subang Jaya on the 9th of April 2021.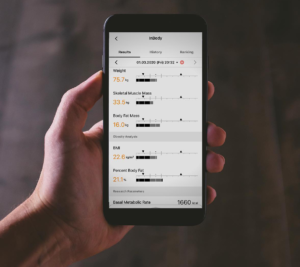 InBody Mobile App
The Self-Care Zone's primary benefits is that they empower and encourage employees to periodically check their health parameters and nurtures them for improvement. The integration of the InBody Mobile App also enchances the overall user experience, as it makes it easier for employees to track their personal health and any improvements they had made. Instead of manually tracking their health parameters at home or at the gym, they can freely utilize the Self-Care Zone at the comfort of their own office to measure and track their health parameters directly.
This gives them a new level of comfort and convenience as they do not have to make extra steps to monitor their own health. Essentially, all of this benefits encourage employees to take an active approach towards the value of self-care.
In regards to the Self-Care Zone, PMCare employees gave very positive feedback thanks to the spectacular implementation of the Self-Care Zone's integrated devices at PMCare's office. Ms. Zai from the Finance Department had stated that the InBody Self-Care Zone "really motivates everyone to be more mindful about self-care", and that it is a "very good effort to maintain and monitor our own health."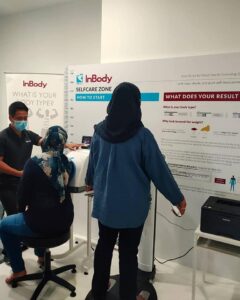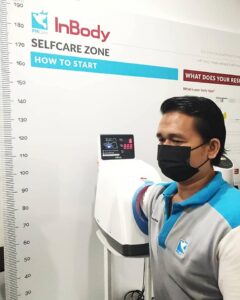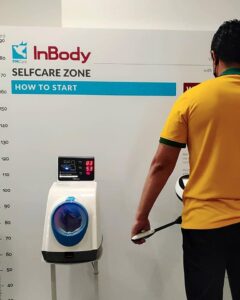 PMCare employees took InBody Test Measurement
On the other hand, Nurul Ethika from the Claims Department had noted that the InBody Self-Care Zone is "very interesting", commenting that "we can monitor our body analysis regularly so that we can improve and maintain our health". Shafiqa from the Medical Department had also stated that the InBody Self-Care Zone is a "very good programme as it encourages participants to have a healthier lifestyle."
The general consensus in regards to the InBody Self-Care Zone installation at PMCare is that it is incredibly successful, not only for PMCare employees, but for the notion of self-care as well. The latest approach towards catalyzing a healthier lifestyle in the corporate workforce has been successful.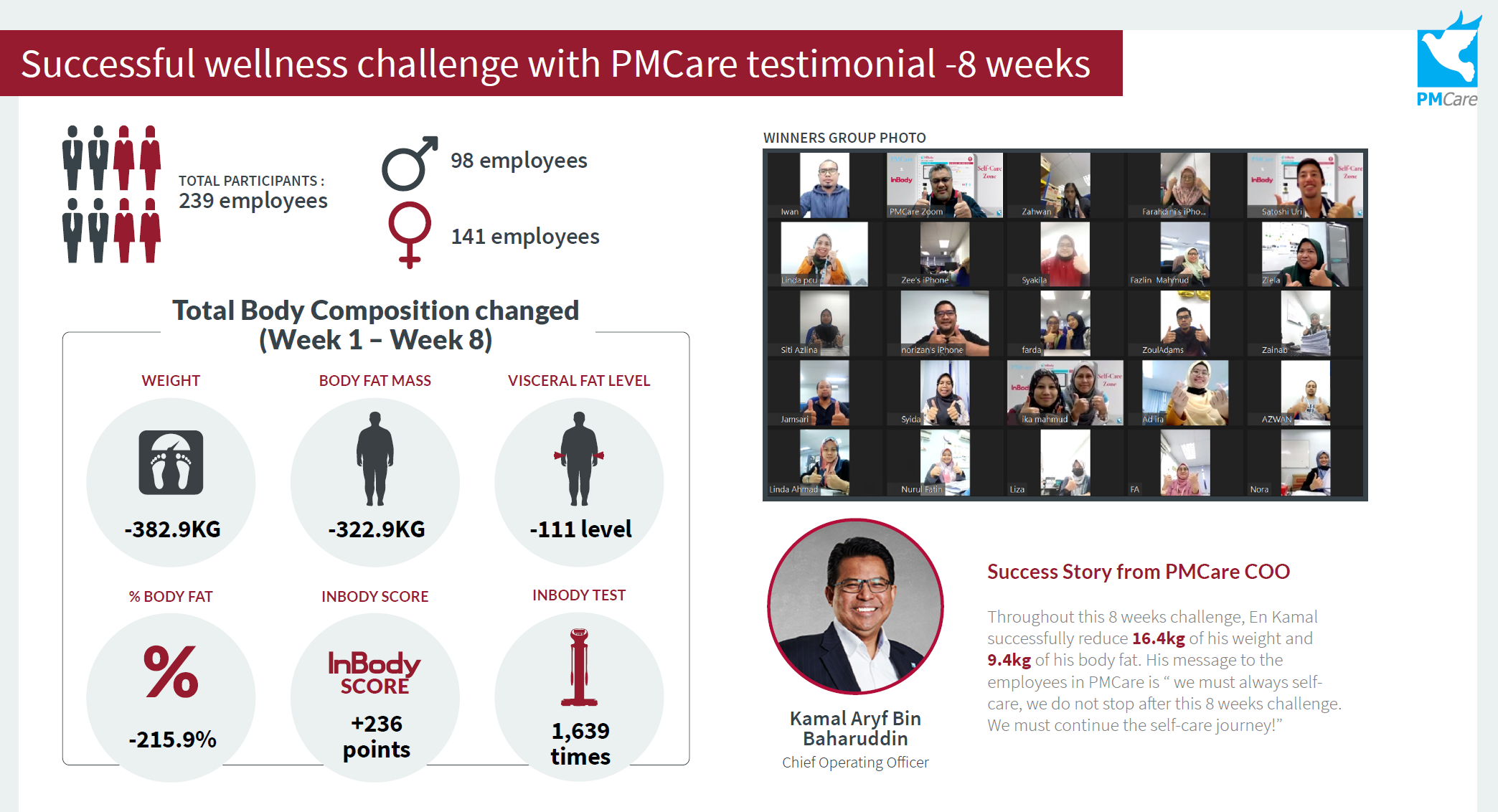 PMCare Successful Testimonial for 8 weeks challenge with InBody Asia!
We are committed to bring better healthcare solutions to our clients and the society. Self-care Zone collaborating with InBody is one of the key healthcare solutions which accelerate the awareness of the importance of self-care.
Are you interested in our solutions?
Please feel contact to our Wellness Services Team now!
We'd be happy to discuss & help you to Enrich your life and Improve your health 🙂
Email: wellness@pmcare.com.my
Phone : +6014-2280 094 (Main Person in Charge: Mr.Iswandi)
Let's Get Healthy Together!
Alone Is Hard. Together Is Better!
PMCare | Your Healthcare Essential Life Partner 🕊️