Together At Home: Largest Virtual Yoga Event in Malaysia
Arranged in collaboration with OMTogether, PMCare have recently held the Together At Home virtual yoga event to commemorate the International Yoga Day on the 21st of June 2021.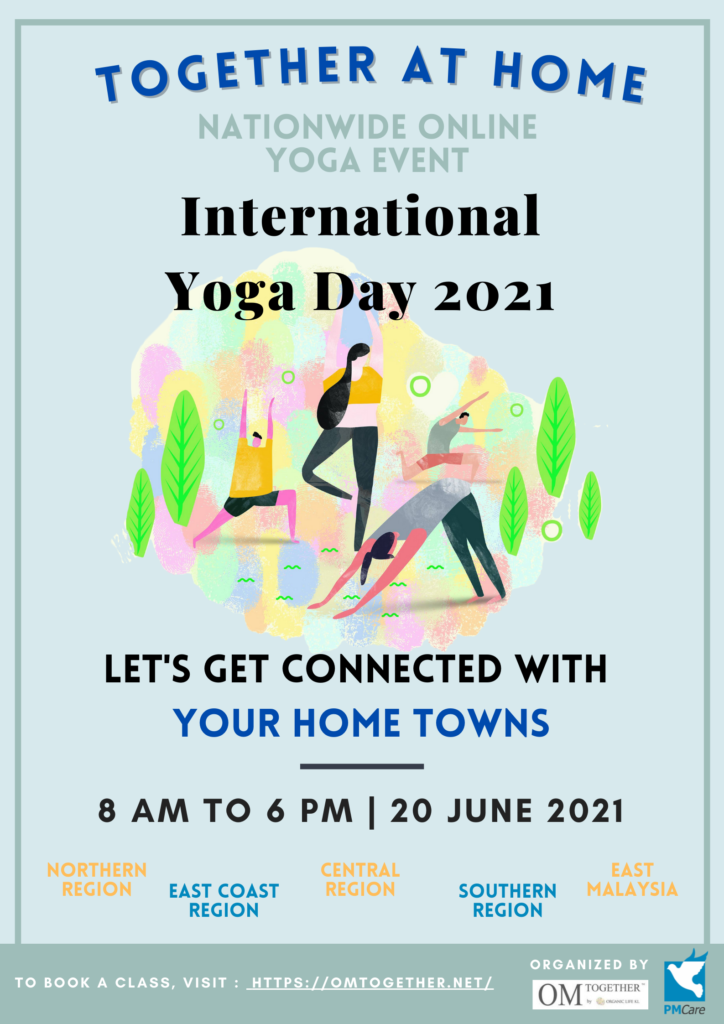 Together At Home is one of the largest virtual yoga event ever held in the South East Asia region. Held on the 20th of June 2021 from 8:00 AM to 6:00 PM, the event brought together the finest yoga instructors throughout Malaysia.
The primary concept for the event is to get our PMCare Members and participants to reconnect with their hometown, culture, and people, which is why the yoga instructors that led the event are representatives of different states. Therefore, the event sought to connect 7 states in Malaysia online through virtual yoga with 7 different yoga instructors.
The yoga instructors that headlined the event are as follows:
July Lai – representing East Coast Region (Kelantan)
James Wong – representing Northern Region (Penang)
Sam Hah – representating Northern Region (Ipoh)
Asako – representing Central Region (Kuala Lumpur)
Atilia Haron – representing Central Region (Selangor)
Jeff – representing Southern Regsion (Johor)
Sze Sze – representing East malaysia (Sarawak)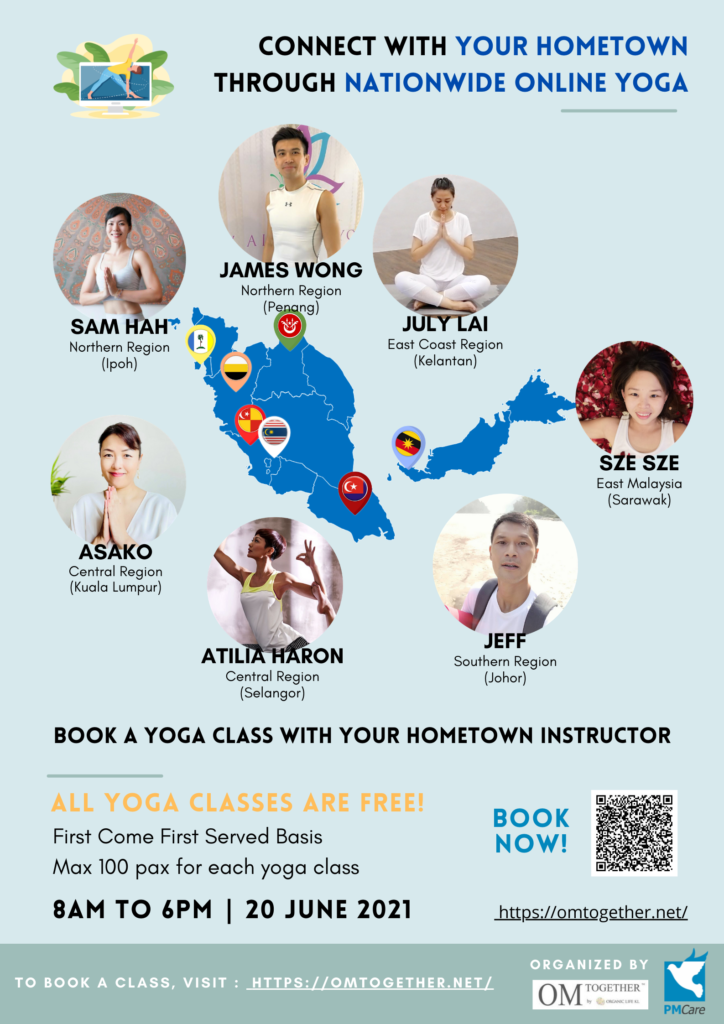 The event concluded with a total of 1,628 participants, which makes it the largest number of participants in a virtual yoga event. Many of the participants shared their positive feedback during the event afterwards as they recounted the refreshing and peaceful experience of virtual yoga.


Needless to say, the event was a major success for both PMCare and OMTogether, as the array of yoga instructors had garnered a lot of attention and interest for Malaysians that wanted to reconnect with their hometown that they have not returned to for quite a while due to the pandemic. With this event, it provided them with a way to reconnect virtually through yoga.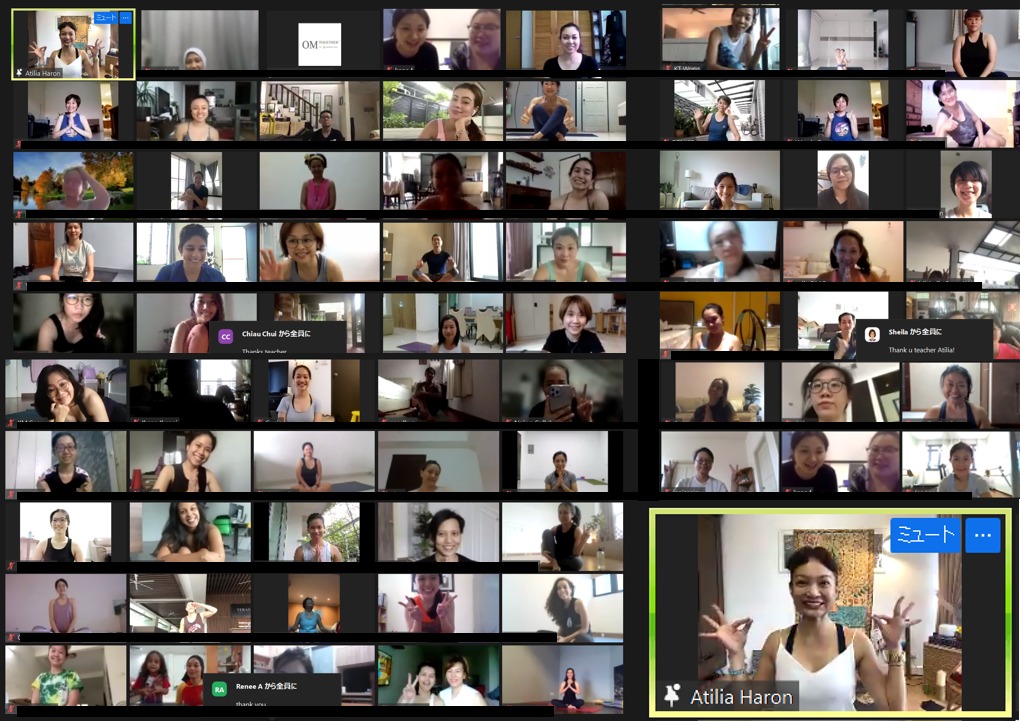 PMCare is dedicated to continue in creating new initiatives to promote health and wellness in Malaysia, as we follow our company's direction towards becoming the Healthcare Essential Life Partner for our clients and the society!
We Manage Because We Care 🕊️
PMCare | Your Health Essential Life Partner