Immunity Boosting Foods to Prevent COVID–19
The spread of COVID–19 across the globe has affected every individual in some or the other way. People have been locked down in their homes as social distancing remains the main preventive measure for protection against the infection. Doctors recommend that having a healthy immune system is the best defence against the coronavirus. The immune system can get stronger with a regular exercise routine and a balanced diet.
Certain foods contain essential nutrients and minerals which can help in fighting off the bacteria and viruses that may cause severe infections. These foods help in building strong immunity within us. Our immune system triggers a response to release antibodies as soon as it comes in contact with pathogens and fights it. This can be useful in the fighting of various viruses, including novel coronavirus.
Immune-boosting foods have antioxidants and essential nutrients that help in increasing the quality of cells. Unfortunately, the foods that we consume nowadays contains very fewer nutrients. This may affect our immunity and make us susceptible to various diseases. A strong immune system comprises of a nutrient-rich diet, regular physical activity and plenty of rest for cell rejuvenation.
Causative Organism
Both Covid-19 and Influenza are caused due to viruses belonging to different groups. Covid-19 is caused by the virus Sars-nCov2 which belongs to the Coronavirus family. These coronaviruses are also responsible for other viral diseases like SARS and MERS.
Flu typically is caused by virus A and B of the Influenza family.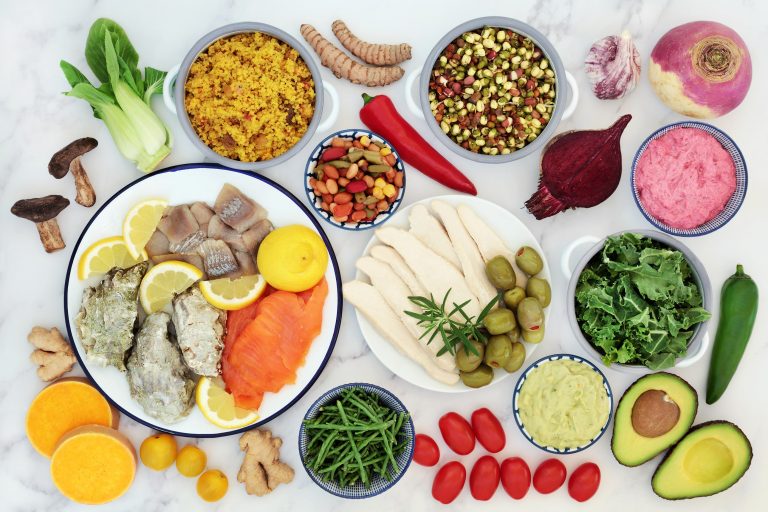 Below we have mentioned some of the immune-boosting foods that can be easily incorporated in our diet.
Turmeric is a spice which is present in almost every Indian's kitchen. It is useful in reducing swelling in the muscles and bone due to its anti-inflammatory properties. The active ingredient in turmeric is called curcumin, which is known for its immunomodulatory properties. It helps in reducing oxidative stress-induced inflammation and fighting virus replication. It also helps in combating the viral symptoms and provides relief.
Papaya is a great source of vitamin A, B, C, and K, which makes it an excellent immunity booster. It also contains potassium which is very beneficial to the heart. The vitamin C boosts the production of white blood cells which are the base of a good immune system which in turn helps in fighting off infections. Papaya is beneficial for the growth of body tissues, including hair and skin.
Almonds play an important role in boosting our immunity. The naturally occurring chemicals in the nut skin are very effective in the fighting off viral infections like common cold and flu. The Vitamin E present in almonds helps in the production of red blood cells and overall blood circulation in the body. This helps in building a stronger immune system.
Yogurt is a probiotic that is essential to the immune system. Probiotics are beneficial to the gut as it helps the good bacteria thrive. Immunity is directly associated with the gut as it absorbs most of the nutrients. You can consume Yogurt in the natural form without any added sugars or flavour that may affect the quality of food. We generally consume yogurt with rice or use it as a dip with rotis or parathas. You can also add it to fresh fruits for added flavours.
Citrus fruits contain vitamin C that helps in producing the required number of white blood cells in our body. The WBCs are the scavenger cells that help in fighting diseases and infections. The antioxidants present in citrus fruits help in eliminating free radicals from the body and preventing cell damage. Examples of citrus fruits are Lemons, Indian Gooseberries, Oranges, Limes, Strawberries and Blueberries.
Ginger supports the immune system because of its antibacterial and antiviral properties. The active ingredient Gingerol is an anti-inflammatory compound that helps in relaxing blood vessels and acts as a natural blood thinner. It also helps to reduce inflammation related to the sore throat. Ginger also helps curb nausea, improve digestion, maintain gut health and thus strengthen the immune system.
We have always known that green leafy vegetables are a rich source of iron and vitamin C. Packed with vitamin A, E and C, Spinach gives a boost to the immunity system. It helps fight off infections and replenish blood cells due to the antioxidants present in it. Hence, adding spinach to the diet can help improve immunity. But we need to ensure that the leaves are well-cooked as raw leaves may cause digestive issues.
Green tea is known for its antioxidant properties that help in detoxifying our body from harmful elements. The active ingredient is EGCG or epigallocatechin, which helps in improving our immunity. Consuming 3 – 4 cups of green tea in a day helps in keeping you hydrated along with flushing out the toxins. It also helps in curbing the urge to drink excess cups of tea containing milk and sugar. As it is power-packed with antioxidants, it also helps in boosting your immunity. 
While our doctors and healthcare workers are fighting the pandemic on the front line, we can fight the virus through social distancing, staying indoors, following hygiene protocols and building strong immunity. There are plenty of supplements containing minerals and vitamins that are needed by our body. However, experts recommend getting the nutrients through natural food sources as far as possible.